(all promotions and specials specified are subject to expiration | Please call or contact us to inquire about our current promotions and specials)
Yes indeed, there's always something new at Gramercy, so if it's been a while since you last stopped in for a drink or a meal, you'll find that we're still serving the very best range of beer, wine, cocktails, meals and more in the CBD. To keep you up-to-date with what's been going on at Gramercy lately, here in this blog post we take a quick look at some of the recent changes that we've made to further establish our fair establishment as the number one bar and kitchen in the beautiful City of Perth.
New Wine List
We've been working on a new wine list which we hope to have completed by the end of the month. As you can well imagine, creating a wine list entails the sampling of a wide variety of wines to ensure only the very best offerings make their way onto the list, so we've been hard at work trying a great selection of local, interstate and international wines to make sure our guests have the crème de la crème of wines from Australia and around the world to select from at Gramercy Bar and Kitchen.
What's more, we've learned a lot from our recent wine tasting experiences which has enabled us to share some wine tasting insights with our fellow members of the wine-appreciating public, such as:
To effectively taste a wine, you should observe, smell and taste in that order.

Appearance – 'Legs' aren't always an indicator of quality and to get the best view of a white or red wine, hold it in front of a white background for a more objective observation.

Aroma – Give the wine a quick swirl to release the aromatic molecules as the wine interacts with oxygen and check for a fruity, fresh aroma with no hint of oxidisation in the bottle.

Palate – There's so much to check for here, including body, the heat from the alcohol, acidity, flavour and, of course, the length and finish – how long does the flavour linger?
And lastly, swirling should always be done on a completely flat surface, preferably a table, with 'freestyle swirling' not at all advisable for beginners or those who've opted not to use the spittoon!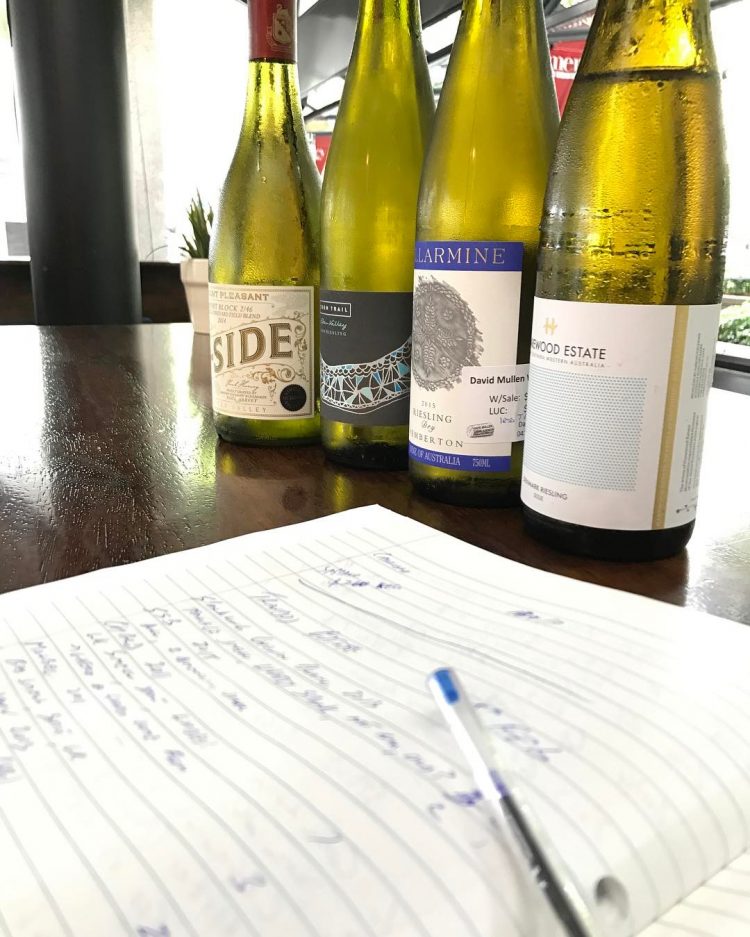 New Head Chef
Changes have been made both in bar and kitchen and we're delighted to announce the arrival of our new head chef, Nathan, whose first task is to aid us in introducing a new menu to accompany the change of seasons. With the colder months of the year on the way, we're looking at making changes so that our menu reflects not only our customers' cravings for sumptuous winter foods, but also the exciting gastronomic changes that are taking place right across Perth and Western Australia.
Footy Tipping
Yes, footy tipping at Gramercy is still going strong and although there have been some major upsets this year, the vibe has been nothing shy of energetic and boisterous throughout the season so far with very few punters moping over their losses for too long – don't forget that Gramercy is here for you to drink in celebration of your victories as well as drink away your losses!
And with West Coast and Fremantle both winning three out of the past four games, you can bet that there have been some very happy punters in attendance for our footy tipping competitions, the likes of which seem to get bigger and better every week. If you've got nothing planned, why not join us here at Gramercy for an exciting afternoon of footy and beer-fuelled fun? There are always great specials on and our draft and craft beer lists are forever growing to offer you even more choices.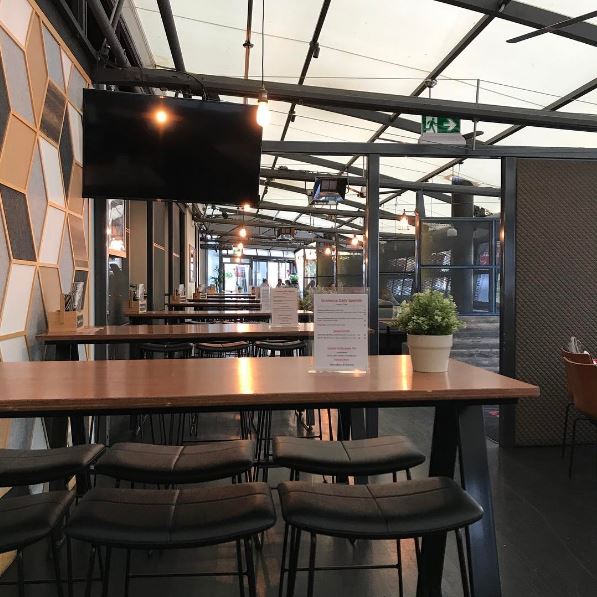 New Function Space
We've also made a few minor changes to our function space and if the early reports are anything to go by, it's a massive improvement! While you'll still be getting the same top-notch service that makes our versatile function spaces the very best place in Perth to host a business or private event, the changes we've made enable us to be even more flexible when it comes to accommodating our guests' requirements and allows everyone to move about more freely.  
As you can see, there's always plenty going on here at Perth's favourite bar and kitchen, so if you haven't been Gramercy for a bit, now really is a great time to explore our new wine list, new menu, new function space and try your luck at footy tipping – it's always more fun here at Gramercy!