(all promotions and specials specified are subject to expiration | Please call or contact us to inquire about our current promotions and specials)
We are pleased to announce an exciting new competition open to all customers of Gramercy Bar & Kitchen, one of the very best bars in Perth today. Taking place every Friday, the competition involves our resident photographer, Kirsty Linkston of Perthspective Photography, taking pictures in the bar: photos that will subsequently be uploaded to our Facebook page for your viewing pleasure where you can tag and share. Each week, one customer will be chosen. If you are that person, (who will be circled), you and three friends win a free round on us! See below for an example. If you are a regular visitor to Perth CBD bars, don't miss this opportunity to have one on us: pop into the Gramercy at the base of the Central Park Tower and try your luck in our Friday picture competition. 
The Perfect Photographer for the Job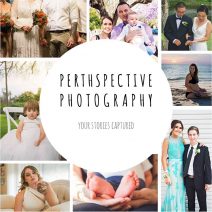 Of all the experienced shutterbugs in the city, we chose Kirsty to be our resident photographer because she is not only a consummate professional, she also shares our sense of fun and, most importantly, our enthusiasm for Perth cocktail bars and eateries. Hanging out in what is undoubtedly among the liveliest bars in the city is no chore for Kirsty: she genuinely enjoys the party atmosphere and the opportunity to meet engaging people during the course of her work at the Gramercy. Couples who are planning to marry in the near future may also be interested in learning that she is one of the city's top wedding photographers and charges very competitive rates for her services.
Fun Fridays in the City Centre
While the chance to win a free drink is a great incentive to visit what has become a favourite destination with those who frequent Perth small bars on a regular basis, it is not the only reason you should make a beeline for the Gramercy at the end of your working week.  If you like live music, you should come down on Saturday's, where we have a rotating acoustic singer in residence. In fact, with the best selection of quality food and drink of any of the Perth city bars currently open, any night is a good night to visit the Gramercy!
Breakfast, Brunch and Lunch Too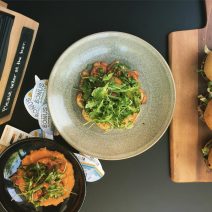 While we are known as one of the livelier nightspots in the city, we actually open our doors at 8 am from Monday to Saturday. From 8 am to 11 am, you can order a delicious toastie to enjoy with a fresh cup of coffee or whatever else you may fancy drinking, and from 11.30am, our main kitchen is open, serving all the dishes that you can see on our eclectic menu.
Whenever you make your first visit, don't forget our photo competition on Friday evenings. We look forward to seeing you and wish you the best of luck!