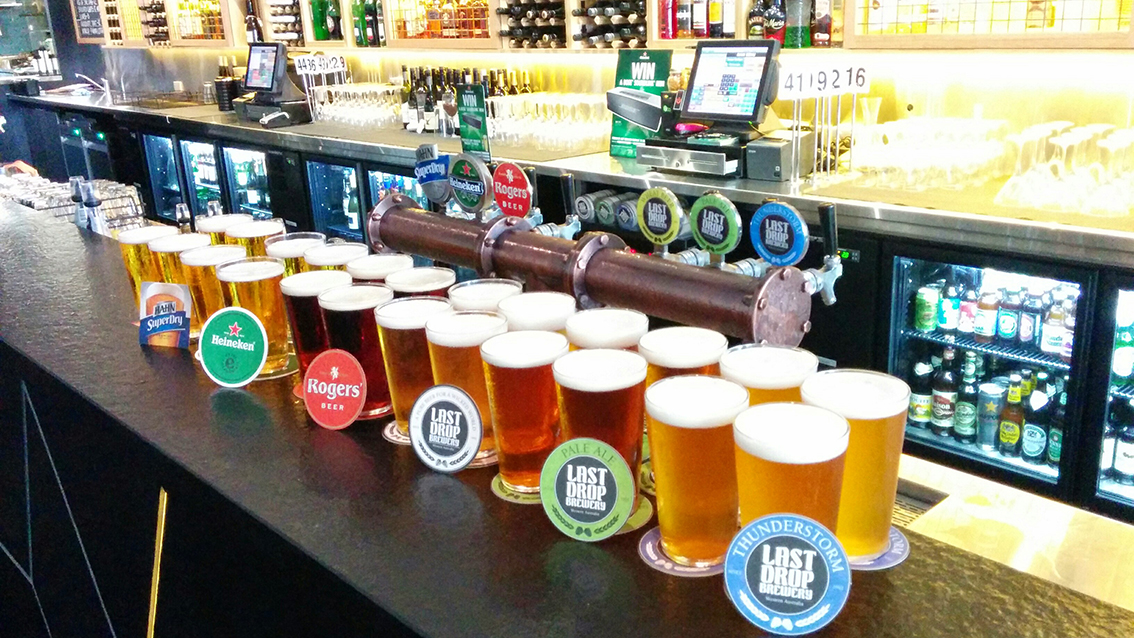 (all promotions and specials specified are subject to expiration | Please call or contact us to inquire about our current promotions and specials)
From no-frills watering holes to swanky cocktail bars and everything in between, Perth is home to an extraordinary selection of places to quench your thirst. Whether you're going out for an after-work drink, taking your partner on a date or catching up with friends, you're guaranteed to find a venue that meets your needs.
The only question now is: What beer should you choose?
It's a tricky question. Perth has embraced the craft beer scene with both arms, and as a result, you're spoiled for choice when it comes to selecting a beverage. Here at Gramercy Bar and Kitchen, we're well versed in the intricacies of draught, bottled and craft beers, and we want to use this article as an opportunity to share some of our insights. Read on to find out everything you need to know about choosing a beer – who knows, you may even find a new favourite!
What Is Beer Actually Made from?
The first step in determining what type of beer is right for you is to know a bit about what beer is actually made of. Most beer consists of grains, yeast, water and hops, and each ingredient has a critical role to play in the final flavour and quality of the beer.
Barley is the most frequently used grain, though many brewers may substitute or supplement it with wheat, rye, rice and corn. The latter two are particularly common among commercial beers as they are inexpensive and exhibit weak flavours, making them palatable to a broad range of consumers.
After being steeped in water and cooked (a process known as malting), the grain is combined with yeast, which has an enormous influence on the beer's flavour. The yeast is instrumental in the fermentation process, and essentially eats the sugar contained within the grains while producing alcohol and CO2. Ales are fermented by yeast that lingers near the top of the wort; in lagers, the yeast tends to sink toward the bottom.
Choosing Between Ales and Lagers in Perth's Bars
We've established the foundations of the brewing process, but what does it all mean in practical terms?
Lagers
Commonly described as 'crisp', most lagers are purer in taste than their top fermenting counterparts. Lagers rarely exhibit the same fruity hints as ales because the yeast is able to eat more sugar during the fermentation process. The brewer's selection of grain has the strongest influence on a lager's flavour and colouring.
At Gramercy Bar and Kitchen, we're proud to offer a variety of lagers that are sure to tantalise your taste buds. One of our perennial favourites is Cricketers Arms Keepers Lager. Its brewed just outside of Melbourne and the Keepers Lager is a perfect thirst quencher when the blue sky is out. It pairs fantastically with hearty, meaty food, making a Cricketers Arms Keepers Lager the perfect choice if you're looking for a drink to go with our bangers and mash or famous BBQ pork ribs.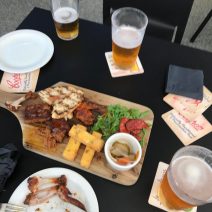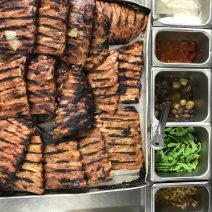 Ales
Ales are versatile creatures and can vary in flavour from fruity and hoppy all the way through to the malty tones of the high alcohol content Belgian tripels. Pale ales are typically more floral or bitter, while dark ales often contain hints of raisin or coffee.
Their sheer diversity makes sampling ales a lot of fun. You'll find an extensive range of both light and dark ales at Gramercy Bar and Kitchen. Nail Brewery's Red Ale is always a crowd favourite – and it's easy to see why. Boasting a dark amber pour, a fruity nose and a caramel malt, it's the perfect accompaniment to our chicken parma or fish of the day. Alternatively, if you're looking for the optimal way to stay refreshed in the Perth sun, you can't go past a Little Creatures pale ale. Pair it with our wagyu beef or grilled chicken burger and enjoy the experience.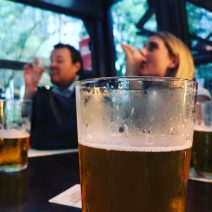 Feeling thirsty yet? Come on down to Gramercy Bar and Kitchen, talk to one of our friendly bartenders and try a new delicious beverage today.