(all promotions and specials specified are subject to expiration | Please call or contact us to inquire about our current promotions and specials)
What have you got to celebrate this winter? Maybe you're getting excited about a winter of sports, from footy to tennis and the Olympics. Perhaps you're about to achieve a personal goal like a promotion or weight loss. Or maybe you want to celebrate an important life event like a 21st birthday or an engagement. We're here to help you celebrate, whatever your reasons, with our latest competition. You have a chance to win a magnum of Mumm Champagne in the next few weeks.
All you need to do for your chance to win is to buy a glass of Mumm and put your name and phone number on your receipt. On 14th July 2016, we'll draw the name of a lucky winner.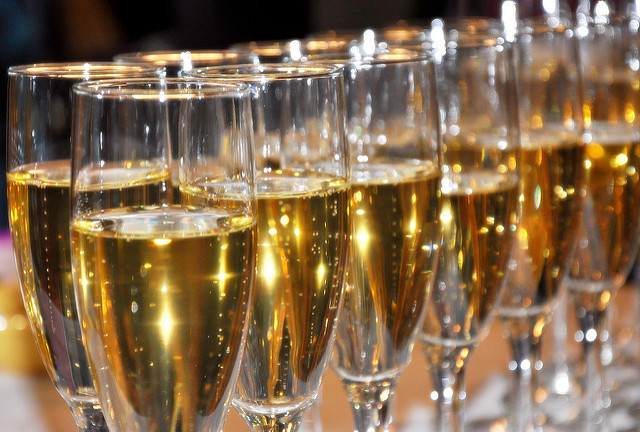 Why Buy Mumm?
Mumm Champagne is one of the names on our new wine list. We have a Mumm, as well as a Vintage Mumm from 2006. However, if you want the vintage, you can only purchase by the bottle so best to save it for a very special occasion! Mumm is no ordinary Champagne producer aiming to be innovative and exciting. The vineyards stretch back to 1840 when the first parcels of land were bought in Verzenay. Mumm's Champagnes are used by some top chefs including French chefs with Michelin stars.
Our Mumm Champagne is bright and sparkling with a light golden colour. On the nose, you will discover aromas of fresh fruit such as peaches and apricots as well as tropical notes like lychee, vanilla, caramel and honey adding warmth to the fragrance which complements the fresh and persistent flavour.
Come in and Celebrate
There's nothing better than a glass of Champagne for a special occasion. Whether you're celebrating yourself or someone else, come in and enjoy a glass of bubbly. Of course, we've still got the footy on so why not try a glass of Champagne to celebrate a win instead of beer? Come and celebrate or commiserate after a cricket match, or if you're a soccer fan, after watching the Euros.
You don't have to a sports fan to celebrate with a glass of Champagne. Treat yourself on your birthday or a special occasion. Perhaps you've just closed a business deal or scored a promotion. Come and celebrate an engagement, wedding, or birth of a new little one in your family too. And if there's nothing worth celebrating, just get yourself a glass of Mumm at the end of a long day.
We have an extensive wine list as well as bottled and craft beers for you to enjoy. Our new food menu is also a must if you get hungry. It ranges from sharing plates to delicious mains and desserts. You might be popping in for a quick drink and find yourself sitting down for dinner.
Enter the competition next time you come into the bar by buying a glass of Mumm Champagne. Write your name and number of the receipt and wait for the winner to be drawn on July 14th.